If you are running old wordpress website , now you have to update it with GDPR compliance otherwise you may be fined heavily by European laws and policies. I have collected some best free GDPR wordpress plugins to make your website suitable for GDPR law.
What is GDPR?
GDPR stands for General Data Protection Regulation and is intended to strengthen and unify data protection for all individuals within the European Union. Its primary aim is to give control back to the EU residents over their personal data.
Why the urgency? Although the GDPR was introduced two years ago, it becomes  enforceable starting May 25, 2018.
Make WordPress GDPR Compliance Team
Currently, the GDPR Compliance Team understands that helping WordPress-based sites become compliant is a large and ongoing task. The team is focusing on creating a comprehensive core policy, plugin guidelines, privacy tools and documentation. All of this requires your help.
The GDPR Compliance Team is focusing on four main areas:
Add functionality to assist site owners in creating comprehensive privacy policies for their websites.
Create guidelines for plugins to become GDPR ready.
Add administration tools to facilitate compliance and encourage user privacy in general.
Add documentation to educate site owners on privacy, the main GDPR compliance requirements, and on how to use the new privacy tools.
Don't we already have a privacy policy?
Yes and no. That said, The GDPR puts tighter guidelines and restrictions. Though we have many plugins that create privacy pages, we need means to generate a unified, comprehensive privacy policy. We will need tools for users to easily come into compliance.
Site owners will be able to create GDPR compliant privacy policy in three steps:
Adding a dedicated page for the policy.
Adding privacy information from plugins.
Reviewing and publishing the policy.
A new "postbox" will be added to the Edit Page screen when editing the policy. All plugins that collect or store user data will be able to add privacy information there. In addition it will alert the site owners when any privacy information changes after a plugin is activated, deactivated, or updated.
There is a new functionality to confirm user requests by email address. It is intended for site owners to be able to verify requests from users for displaying, downloading, or anonymizing of personal data.
A new "Privacy" page is added under the "Tools" menu. It will display new, confirmed requests from users, as well as already fulfilled requests. It will also contain the tools for exporting and anonymizing of personal data and for requesting email confirmation to avoid abuse attempts.
New section on privacy will be added to the Plugin Handbook. It will contain some general information on user privacy, what a plugin should do to be compliant, and also tips and examples on how to use the new privacy related functionality in WordPress.
The new privacy tools are scheduled for release at the end of April or beginning of May 2018.
Here is list of of best free Best Free GDPR Compliance WordPress Plugins :
This plugin assists website and webshop owners to comply with European privacy regulations known as GDPR. By May 24th, 2018 your site or shop has to comply to avoid large fines.
WP GDPR Compliance currently supports Contact Form 7 (>= 4.6), Gravity Forms (>= 1.9), WooCommerce (>= 2.5.0) and WordPress Comments. Additional plugin support will follow soon.
GDPR and Cookie Compliance
GDPR states that as a website owner, you cannot assume a user has opted into the cookies being used on your website – the user must give a positive opt in or "affirmative action" to signal their consent to the use of cookies and you also cannot force users to opt into the use of cookies.
Users who do not give consent should have the same experience of your website as those who give consent, which means you have to provide the same level of service and experience to those who do not accept the cookies.
Consent will need to be specific to the different cookie purposes with the ability to enable and disable cookies at a granular level for each cookie.
It also means that you should not be tracking users on your website with tools such as Google Analytics until they give you a specific permission to do so.
How this plugin works
This plugin is designed to help you prepare your website for the GDPR regulations related to cookies but IT WILL NOT MAKE IT FULLY COMPLIANT – this plugin is just a template and needs to be setup by your developer in order to work properly.
Once installed, the plugin gives you a template that you can customise; you can modify all text and colours to suit your needs.
You can also allow users to enable and disable cookies on your site, however, this will require bespoke development work as every site is unique and uses different cookies.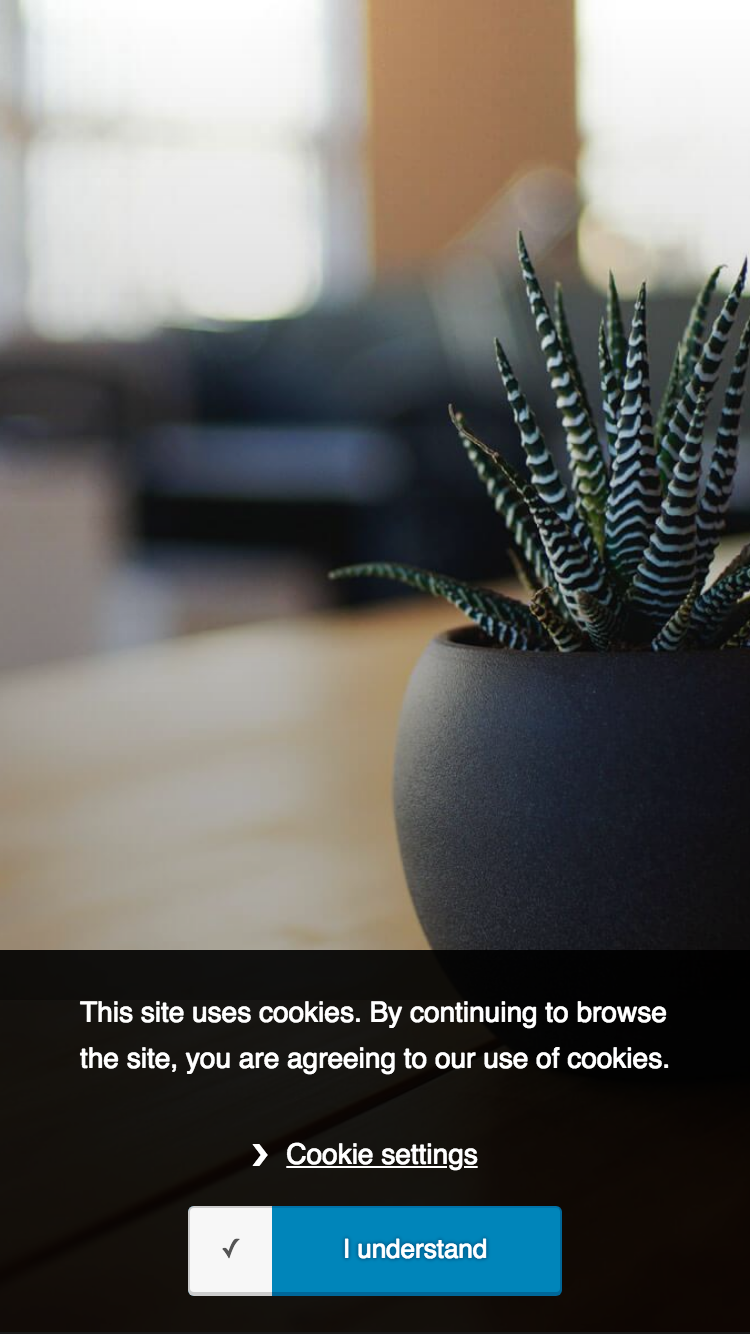 This plugin is meant to assist a Controller, Data Processor, and Data Protection Officer (DPO) with efforts to meet the obligations and rights enacted under the GDPR.
Easy to use tools to help make your website GDPR-compliant.
GDPR is a whopping 88 pages of legal text. Becoming compliant takes a lot more than just adding a couple of checkboxes to your forms! But worry not, we've got it covered. With help from Triniti, one of the top business and IT law firms in Europe, we've put together this plugin and written a thorough guide for making WordPress sites compliant with minimal effort.
You don't need to drown your customers in pointless acceptance check boxes if you know what you're doing!
4) WP GDPR Free WordPress Plugin 
This open source plugin will assist you making your website GDPR compliant by making personal data accessible to the owner of the data. Visitors (owners) don't need user accounts to access their data. Everything works through a unique link and e-mails.
WP-GDPR integrates with some of the most well-known plugins through add-ons. This will make the data stored by the plugins available for the visitor to manage it.
This free GDPR Plugin will show a notice with Accept and Reject options. By default the cookie value will be set to 'null'. If the user clicks 'Accept' button the value with be changed to 'yes'. IF the user clicks on 'Reject' the value will be set to 'no'. Your developer can check this value to set a cookie.Admin can add cookie details from the backend. The list of cookies can be displayed in your cookie policy page by using a short code
This plugin adds a subtle banner to your website either in the header or footer so you can show your compliance status regarding the new EU Cookie Law.
You can fully customise the style so it fits in with your existing website- change the colours, fonts, styles, the position on the page and even how it behaves when you click "accept".
You can choose to make the cookie bar disappear after a few seconds (completely configurable) or to accept on scroll (an option available under Italian law).
It also has a Cookie Audit module so you can easily show what cookies your site uses and display them neatly in a table on your Privacy & Cookies Policy page.
This plugin supports WPML and qTranslate so your translation needs are covered try these casino minimum deposit offers.